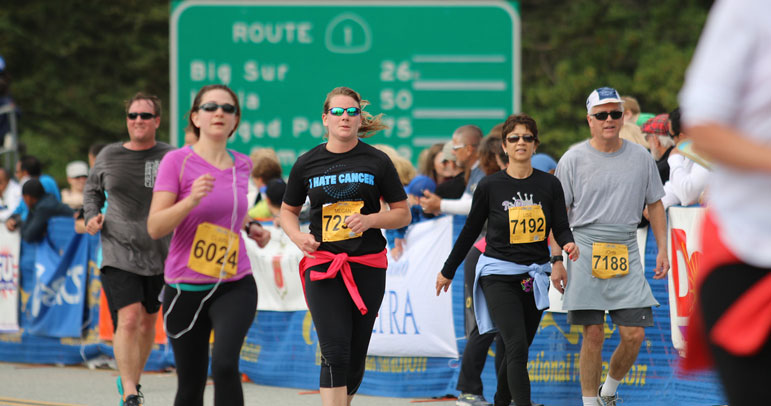 Join Team for Life and help Lazarex Cancer Foundation give end stage cancer patients more chances to fight cancer and more time with those they love.
Lazarex Cancer Foundation is an official charity for the Big Sur International Marathon, CA on Sunday, April 26, 2015!
Join Team for Life now !
Scenic Highway I, Run Along The Big Sur Coast
Guaranteed Entry into race
Your own personalized fundraising page
Invitation to Team for Life's Pre-race Pasta Party
A Team for Life Technical T-shirt
An official Race Day T-shirt
An official Finisher's Medal
...as well as any other race celebrations

Already registered, but looking to earn back your registration fee? This email address is being protected from spambots. You need JavaScript enabled to view it. to find out how!
A Very Important Patient: Ben's Story
Lazarex has given us one of the most precious gifts, the ability to stay together as a family." Six years ago Ben went out for a run with his wife Missy, and couldn't finish the run because of a pain in his leg. After 6 months of fruitless treatments he was eventually diagnosed with Osteosarcoma, a bone cancer.
Read more...
Lazarex Cancer Foundation - It's About Living

Team for Life - Fighting Cancer, Giving Hope